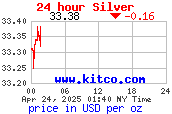 /connecting.html">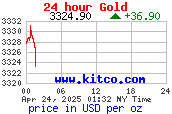 Fine & Designer Estate Jewelry by David Yurman, Tiffany & Co, John Hardy, Cartier and others. Jewelry Repairs and Appraisals Done
here by our 100% GIA educated staff. We proudly stand behind the authenticity of our goods. Since we have chosen not to be an
authorized dealer, in many instances these goods were not obtained directly from the designers but rather have been purchased from
reputable dealers or from private estates. In this regard, Raleigh Gold Jewelry expressly disclaims any indication that it is an authorized
dealer or agent of any of the designers whose goods are offered in our stores.

All trademarks mentioned in this website are registered trademarks of their original owners who reserve all of their rights and ownership.
The use or mention of any trade name, product name, or trademark in this web site is in no way intended to suggest that the trademark
owner is at all affiliated with or endorses our website or retail estate jewelry stores.

Sell Smart,
with
our 100% GIA Educated Staff of Jewelry Buying Professionals.
Buy Smart
,
with Raleigh's Award Winning
Fine & Designer Estate Jewelry
Specialists
.


If you want to sell gold in Raleigh, do it the smart way. Shop around first, see us last.
We want you to be able to recognize a strong offer when we present one
.

Don't take chances at a pawn shop or some cash for gold store.


Why Choose Raleigh Gold Jewelry?

1) We're not a pawn shop or a "Cash For Gold" store.
2) Our staff is 100% Gemological Institute Of America (GIA) educated.
3) BBB A+ Rated & Accredited for over 11 years.
4) Interviewed by ABC, NBC, News 14 & WRAL. We are the areas most recognized jewelry buying professionals.
5) We offer FREE JEWELRY REPAIR and JEWELRY APPRAISALS to all of our customers. Yes, free.


Please Shop Around First & See Us Last.

If you plan on getting more than one offer on your items, we ask that you do so before showing your items to us.
This way, if we take the time to examine your items & make a generous offer, you will be able to recognize the
strength of our offer and we will have the potential to serve you at that time.


Things To Look For In a Jewelry Buyer

Length of time in business (Ten years in business or ten months?)
Reputation (Look for customer service awards)
Professional Associations (Better Business Bureau, Jewelers Board of Trade, etc)
Education (Does the person inspecting your item have a gemological degree?)
Customer reviews (Look at reviews on Angie's List, Google, etc).


Our Buying Process Is Simple & Transparent.

Your items will be separated & weighed in front of you. Any unmarked (10kt, 14kt) items will be tested.
Any items with gemstones or diamonds will be discussed. Our generous offers are well explained and based
spot gold price, gold karat and re-sale potential. We
'
ll beat nearly any competitor offer in most cases.



Awards

2013 Midtown Diamond Award "Best Place To Buy a Gift"
2012 Angie's List National Super Service Award
2011, 2012, 2013 Talk of the Town 5 Star Customer Service Award
2009 Citysearch "Best In Jewelry" Award

Raleigh's Top Rated Jewelry Buyer & Estate Jewelry Showroom

North Raleigh (919) 872-2600

Brier Creek (919) 544-5445